Adults
2018 Schedule:
All youth classes are $3 a class or $24 for the full 8 week session.
Space is limited, please complete a registration form before class start date to reserve your spot.
Summer: June 18 – August 10   Fall: October 1-November 30;
All adults classes are $6 a class or $48 for the full 8 week session.
Line Dance
Mondays, 6:00-7:30pm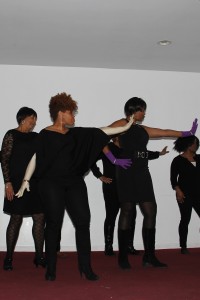 Taught by Annie "China" McIntosh
This choreographed dance program provides opportunities for adult men and women to learn the latest line dances while promoting health and wellness. 
Creative Crafts 
Tuesdays, 10:00-11:30am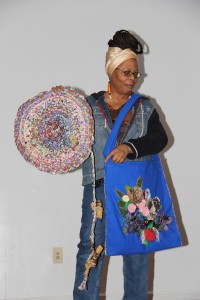 Taught by Lauren Siegel
Creative Crafts will invite students into a world of small crafts, many made of inexpensive materials and using household objects. Students will experiment with candle making, soap making, hand crafted paper, and other fun projects.
**Pay a one time $10 fee for an eight week class
 Yoga
Tuesdays 6:30-7:30pm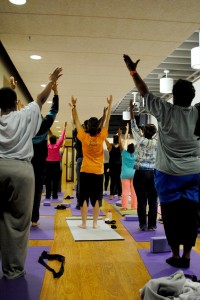 Taught by Tina Crandell
Enjoy our beautiful outside garden while participating in a peaceful centering yoga. Class will be located outside in our garden. There is no charge for this class thanks to the TKF Foundation. Matts and blocks provided.
Screen Printing & Painting
Tuesdays 6:00-7:30pm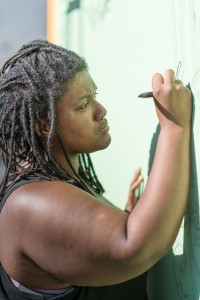 Screen Printing: 4 week class, 6/19, 6/26, 7/3  and 7/10
Taught by an Youth In Business artist
Learn the process of creating a screen and transferring the design.
$50 to purchase your own screen, screen is yours to keep after the class. Ink and paper will be provided.
Painting: 4 week class 7/17, 7/24, 7/31, and 8/7
Instructor to be announced
Introduction to painting and color theory. Basic supplies will be provided, students who wish to purchase and keep their own brushes and paints will be given a supply list.
Childcare will be provided Tuesday nights for youth ages 4-12, 6-7:30pm. Childcare will be held on the first floor. Youth will participate in a movement class with a local dance instructor and Jubilee Arts staff member.
Senior Clay
Wednesdays 10:00-11:30am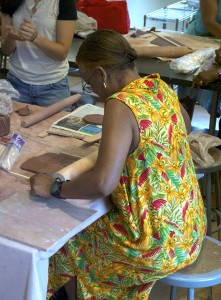 Taught by Carolyn Phillips 
Open to adults of all levels from inexperienced to accomplished ceramic artist. Students will explore possibilities and limitations of traditional and non-traditional hand building techniques of creating clay. Creations will be of student's choice. Craftsmanship will be emphasized through out the creative process.
**Pay a one time $10 fee for an eight week class
Sewing
Wednesdays, 6:00-8:00pm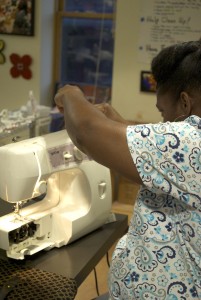 Taught by Iqrama Muhammad
*Class is full for the summer. To sign up for the fall class check back in September 2018.
Learning to Sew Part 1:  
All about the Sewing Machine
Learn how to use the sewing machine safely and confidently.  Identify sewing machine parts and understand sewing terminology. Practice your machine sewing skills to make practical seams and hems, buttonholes, insert a zipper and complete a small zipped pouch.  Sewing machine helpful but not required.
Fabric and supplies not included.
Learning to Sew Part 2:  
Beginning Pattern Reading & Garment Construction
Learn how to choose and begin to use a commercial garment making pattern. Understand how to size and take measurements, read pattern markings, make fabric choices, pattern and fabric cutting and constructing a basic skirt or other beginner garment.  Prerequisite: Learning to Sew Part 1.  Sewing machine helpful but not required.
Fabric and supplies not included.