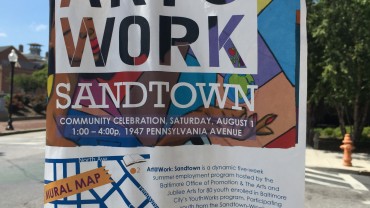 Art at work: Sandtown, the collaboration of Jubilee Arts and Baltimore Office of Promotion & The Arts, has come to an end. The dynamic five-week program that employed eighty Baltimore teenagers, ended with an amazing celebration. The event was held this past Saturday, August 1st and truly brought the community together in a beautiful way.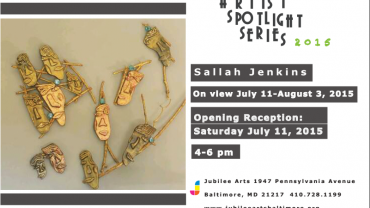 The Artist Spotlight Series began in January 2015 at Jubilee Arts. This monthly series features over 12 artists exploring themes like identity, community, sex trafficking and collective memory. Featured artwork will be in a variety of mediums including photography, painting, ceramics, textiles, and mixed-media. Sallah Jenkins, a ceramics instructor at Baltimore Clayworks and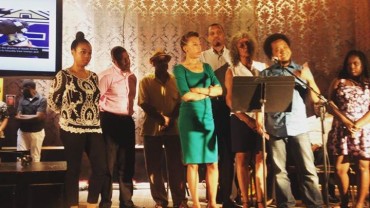 From the beginning , Art @ Work has been a conversation starter and relationship builder. These youth are creating meaningful work and sparking the change in our communities. Photos update below: The summer is looking bright for these youth, we can't wait to see all the beautiful art created, Stay tuned!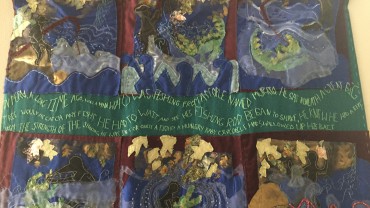 The Artist Spotlight Series began this January at Jubilee Arts. The monthly series features over 12 artists exploring themes like identity, community, sex trafficking and collective memory. Featured artwork will be in a variety of mediums including photography, painting, ceramics, textiles, and mixed-media. Our current exhibition, Global Flood Stories, is on view June 10-July 6,