Multi-generational
Winter/Spring classes will run January 17 to May 19, 2017
Space is limited, please complete a registration form before class start date to reserve your spot. Please note, attendance in each class is required, more than two unexcused absences will jeopardize your spot in the class.
2017 Schedule: Summer classes: June 12 through August 4, 2017; Fall class: October 2 to December 8;
African Dance
Wednesdays 7:00-8:00p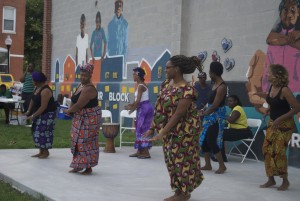 Taught by JaNaye Scott
Learn about west African style dance in this class for the whole family! Bring a water bottle and wear clothes that enable you to move freely!
$6 per class for adults, $3 per class for youth