Youth in Business Team
Meet our team!
Always trust in the youth's abilities. Even when you think we can't ….. WE CAN. Youth in Business is a team of young Black entrepreneurs that want to change how we are seen by the community and promote a positive outlook of all youth.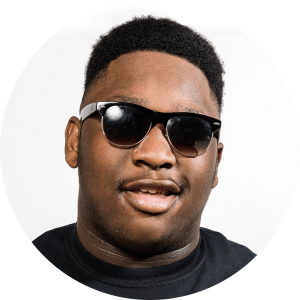 Kalel Adell
Sales Team
Kalel Adell is a 17 year old. He attends Bluford Drew Jemison Stem Academy. He is a valued member of our sales team. Kalel loves to play football and wants to go pro in the near future.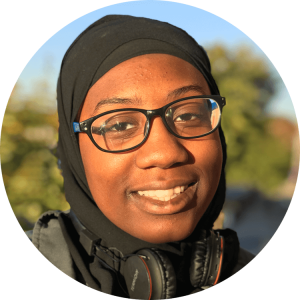 Laila Amin
Finance Team
Laila Amin is a 14 year old sophomore that attends the Islamic Community School in West Baltimore. In her free time she runs her own pillow and craft business, names "Mahogany in Stitches". She is currently trying to get a website and sell her pillows at events in and around Baltimore. She has been a part of the Jubilee Arts community since she was 5 but only a year ago did she start YiB. Her favorite class is pottery and mosaic because one day she wants to own a pottery and tater tot themed restaurant with her friend and business partner Jennah called Pots & Tots.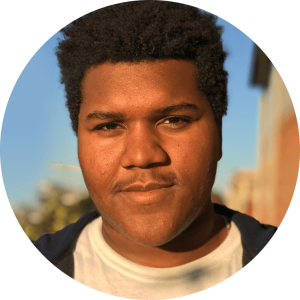 Shydi Griffin
Sales Team
Shydi Griffin is a 16 year old Junior at Bluford Drew Jemison Stem Academy. During the past three summers Shydi has painted murals in Baltimore with Jubilee. Shydi wants to be an actor and be in the industry one day.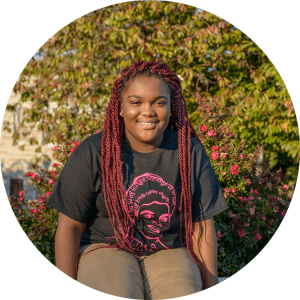 Autumn Hughes
Special Events Manager
Autumn is 18 years old, she attends National Academy Foundation. Autumn has taken on different leadership role for 2 years in youth in business and is best at event planning. Autumn's goals are to run Jubilee Arts in the near future.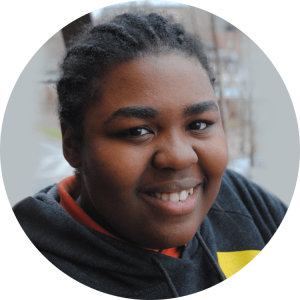 Keyarra Johnson
Alumni Mentor
Keyarra Johnson is a recent graduate from the YiB team, where she served on the Leadership Council as Inventory Manager. She is currently a student at University of Baltimore and is an Alumni Mentor to YiB. She enjoys giving back to her community and hopes Jubilee Arts can support her in media arts.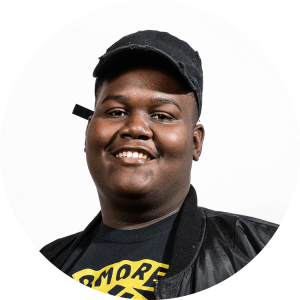 Deshawn Richards
Public Relations Manager
Deshawn Richards is a 15 year old attending Digital Harbor High School. Deshawn loves to act, take pictures and cook in his spare time. He joined Jubilee Arts through working at Art@Work two summers ago. When Deshawn comes to Jubilee Arts he is really looking forward to fashion on Tuesdays. Deshawn is the Public Relations Manager of Jubilee Arts Youth in Business.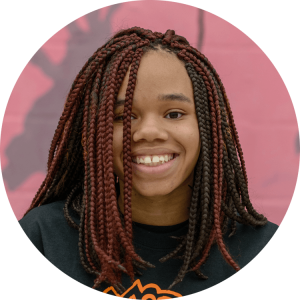 Ja'Nel Stamper
Social Media Manager
Ja'Nel Stamper is an 18 year-old fashion designer at Baltimore Design School. She has painted murals and and is a major is visual arts. Ja'Nel enjoys creative teamwork in Youth in Business Fashion class. Ja'Nel loves exploring the art world in every different way.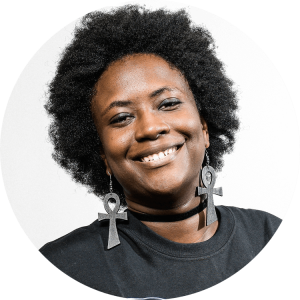 Imani White
Finance Manager
Imani White is 17 and is a homeschooled senior. Imani is an artist and loves architecture. She is the Finance Manager of Jubilee Arts Youth in Business. She likes the fact that she's learning how to run her own business and make new friends. Her favorite classes are portfolio and design. Her goal is to own an architecture firm.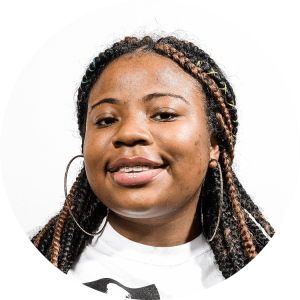 Ja'Riya Wimbley
Inventory Team
Ja'Riya Wimbley is 17 years old. She goes to Vivien T. Thomas Medical Arts Academy. Her goal is to be a pharmacist. Something interesting about Ja'Riya is that she bakes cakes and likes to draw. Something she likes about YiB is the clay and the helpful people in YiB.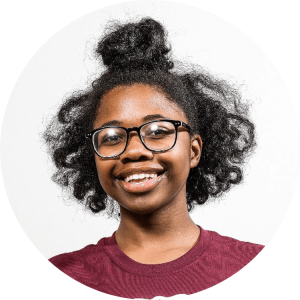 Kathleen Jones
Sale Manager
Kathleen Jones is a 15 year old, 10th grade at Edmondson Westside. She painted a mural at German Park with Art@Work over the summer to help beautify the neighborhood. She's the Sales Manager of YiB.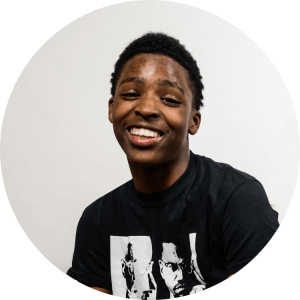 Corey Harris
Finance Team
Corey Harris is 15 years old. He goes to Coppin Academy high school. He likes to play basketball. Something you should know about him is that he gets along with everyone. He likes the relationship with other people. He favorite YiB class is the Design class.