Youth in Business Team
Meet our team!
Always trust in the youth's abilities. Even when you think we can't ….. WE CAN. Youth in Business is a team of young Black entrepreneurs that want to change how we are seen by the community and promote a positive outlook of all youth.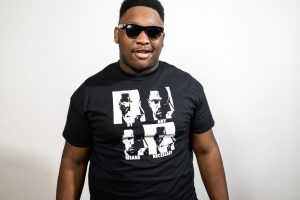 Kalel Adell
Sales Manager, Leadership Board
Kalel Adell is a 17 year old. He attends Edmunson. He is a valued member of our sales team. Kalel loves to play football and wants to go pro in the near future.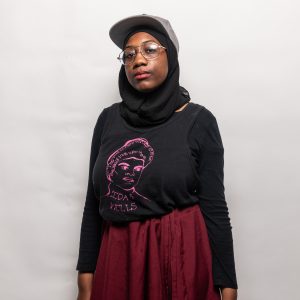 Laila Amin
Special Events Manager, Leadership Board
 Laila Amin is a 15 years old that goes to Polytechnic Institute. Her favorite part of Youth In Business is making ceramic items and making business plans. She loves the feeling that she gets when her design sells well and makes people happy. She would like to go to Towson, University Of Maryland, or Penn State to study business or astronomy.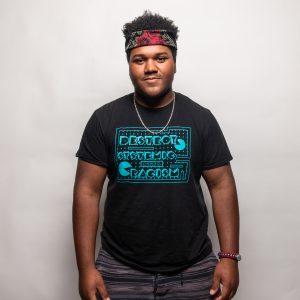 Shydi Griffin
Inventory Manager, Leadership Board
Shydi Griffin is a 17 year old Junior at Carver High School. During the past three summers Shydi has painted murals in Baltimore with Jubilee. Shydi wants to be an actor and be in the film industry one day.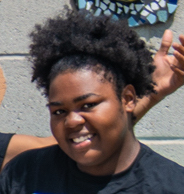 Keyarra Johnson
Alumni Mentor, Program Assistant
is a 19 year old CCBC student who is currently working as the Program Assistant for Youth in Business through the CAC Americorp program. She is an alum of the YiB program and now co-teaches the YiB classes, co-manages inventory and administrative duties. She realizes that the art and business aspect of a cooperative go hand in hand and she feels it is important to use the skills she's learned to strengthen YIB. In her spare time she works on developing her skills as an animator and collaborates with an organization that  helps clean up the streets of Baltimore. She hopes to one day be able to give back and rebuild her community, and run a successful game developing company.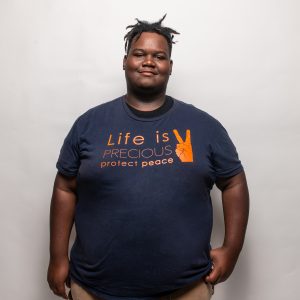 Deshawn Richards
Production Manager, Leadership Board
Deshawn Richards is a 16 year old, 11th grader from Digital Harbor High School. He has painted murals with Jubilee Art's Art@Work program. He has his own cooking show, "The Entertaining Deshawn Show" on YouTube. He is a part of the Youth in Business program at Jubilee Arts and serves on the Leadership Board as the Production Manager. He is a mentor for other young individuals in Baltimore City that see him as a leader. His favorite class at Youth in Business is Ceramics and Design where he learns a plethora of skills.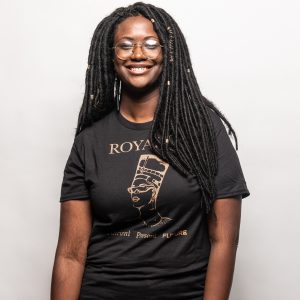 Imani White
Alumni Mentor
Imani White is 18 and a Homeschool graduate. She is an artist and loves architecture. She is the Alumni Mentor for Jubilee Arts Youth in Business. She likes the fact that's she's learning how to run her own business. Her goal is to own an architecture firm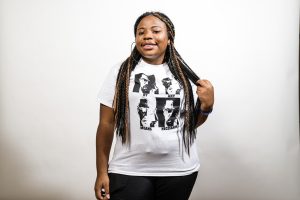 Ja'Riya Wimbley
Inventory Committee
Ja'Riya Wimbley is 17 years old. She goes to Vivien T. Thomas Medical Arts Academy. Her goal is to be a pharmacist. Something interesting about Ja'Riya is that she bakes cakes and likes to draw. Something she likes about YiB is the clay and the helpful people in YiB.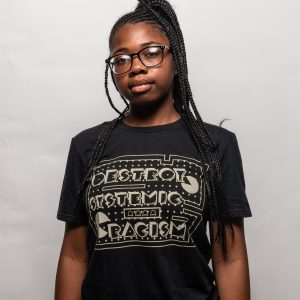 Kathleen Jones
Special Events Committee
Kathleen Jones is a 15 year old, 10th grade at Edmondson Westside. She painted a mural at German Park with Art@Work over the summer to help beautify the neighborhood.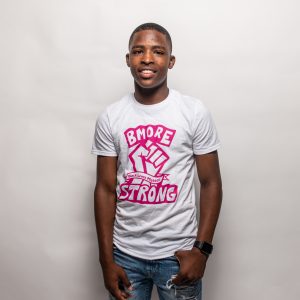 Corey Harris
Sales Committee
Corey Harris is 15 years old. He goes to Coppin Academy high school. He likes to play basketball. Something you should know about him is that he gets along with everyone. He likes the relationship with other people. He favorite YiB class is the Design class.
Savannah Kemp
Marketing Manager, Leadership Board
Savannah is a 16 year old sophomore at Woodlawn High school. She is a very active person and is helpful to others. A goal she wants to achieve is to improve in team building and communication skills. She dreams of one day joining the military, becoming a dermatologist, and/or becoming a brain surgeon.
Jabril Abdul Aziz
Finance Committee
Jabril Abdul Aziz is 14 years old and goes to the Islamic Community School. He has work experience in apparel manufacturing and food manufacturing. He loves the Business class and hopes to improve with it.His goals for the future are to work hard and make money.
Jennah Abdul Aziz
Marketing & Special Events Committee
Tantrice McKoy
Inventory Committee
Tantrice Mckay is a 15 year old, sophomore at Baltimore Polytechnic Institute. She is a very active person and she loves to do outdoor building activities that helps individual with team building. She's a new member she already is very hard-working and loves to be challenged. She is studying business and hopes to own a coding studio in the future.
Andrea Carrol
Marketing & Production Committee
Andrea Carroll is 14 years old and attends Bard High School Early College (BHSEC). She has been to South Africa, sings, dances, and is visually talented. She hopes to learn more about communication and entrepreneurship in different ways through Youth In Business. After high school, she plans to become an OB/GYN.  
Devonn Rochester
Production/Design Committee
Devonn Rochester is a 14 year old freshman at Bard High School Early College (BHSEC). In Youth in Business, Devonn hopes to learn how to become a leader. He has never had anything less than an A in math. Devonn's goal is to graduate high school.
Dearius Cameron
Production/Design Committee
 Dearius Cameron is a 16 year old junior at Edmondson Westside High school. He has been a musician since the age of 5 and really enjoys the creative freedom he has in Youth in Business(YIB). He hopes that YIB will teach him how to be an entrepreneur so that he fulfill his dream of producing his own music.
Travon McKoy
Inventory Committee
Travon Mckoy is 15 and goes to Digital Harbor High School. He plays the saxophone. He's really good in organizing things. He loves graphic design class and wants to be in the Medical Field.
Sydney McCoy
Inventory Committee
Sydney McCoy is a 17 year old, Senior at Carver Vo-tech High School. She is working on communicating more.